This page aims to be a one-stop spot for all your local data needs. As possible, data at the county level will be posted here on a range of issues to help you document economic conditions in your community.
For special data requests, please fill out this form and we will get back to you as soon as possible.
NEW! 2020 County Economic Snapshots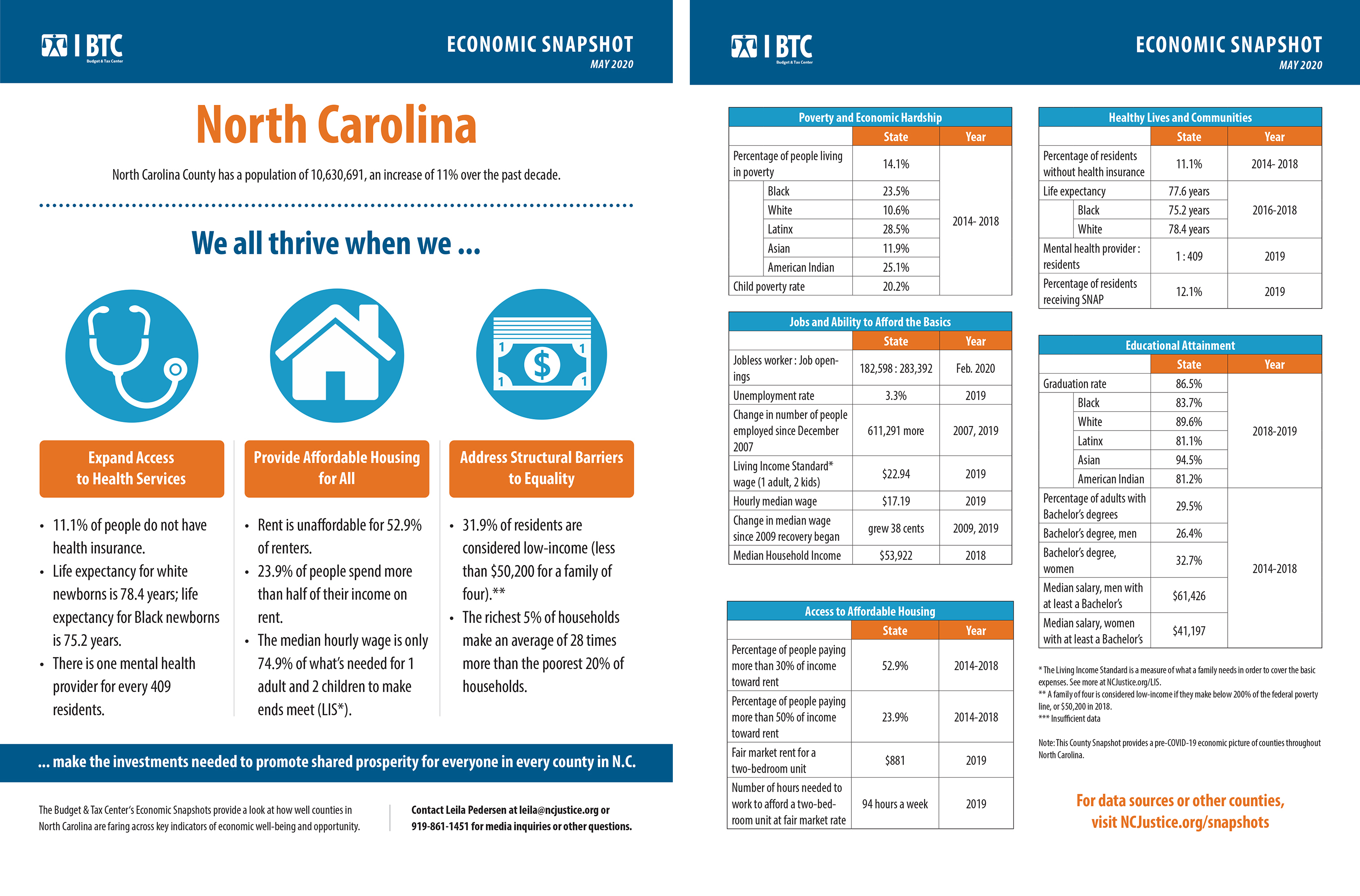 The Budget & Tax Center's County Economic Snapshots (released June 2019) provide a look at how well counties in North Carolina are faring across key indicators of economic well-being and opportunity—unemployment, poverty, wages and income, housing, health, education, and available supports. Indicators were selected based on several factors including availability, reliability, and consistency as well as what they can tell us about the conditions in the state's 100 counties.
Click on these graphics to save and share on social media!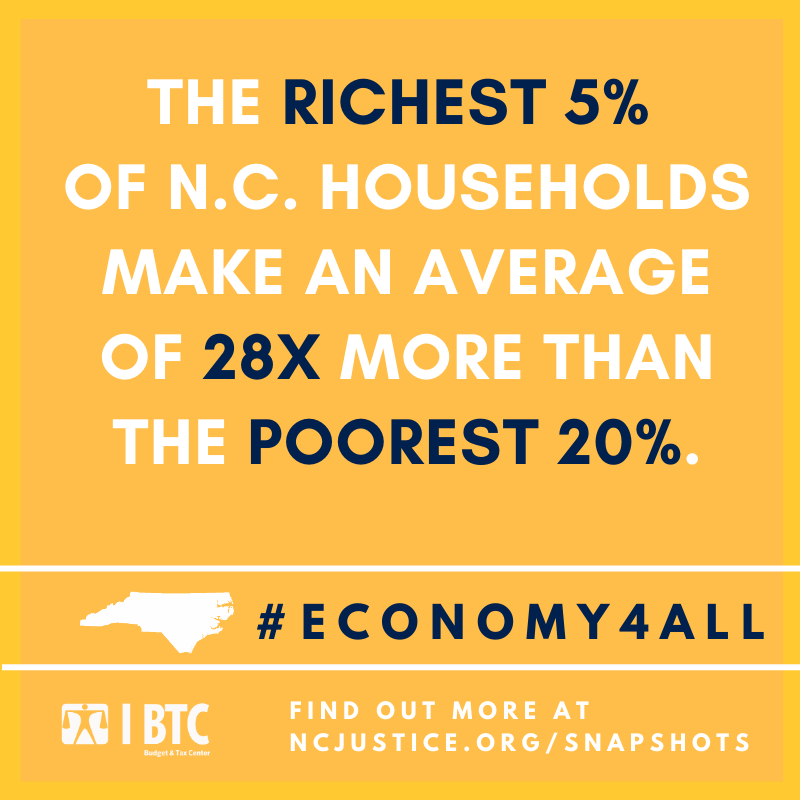 More Resources: