North Carolina should have an economy that works for all and ensures every family can make ends meet. North Carolina is facing a 16 percent poverty rate and 1 out of every 4 children in our state is living in poverty. An N.C. Working Families Tax Credit could help.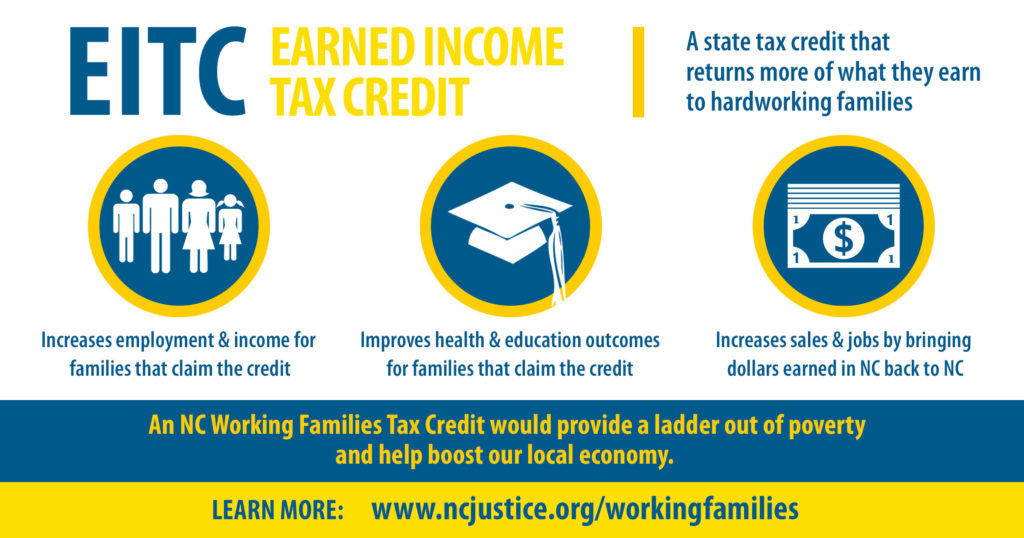 Bottom-up tax cuts through tax credits for working families:
Reduce poverty and reward work for low- and moderate-income households, while incentivizing work.
Allow working households to keep more of what they earn while also paying for the basic essentials.
Promote tax fairness. Low income North Carolinians pay nearly twice the share of their income in taxes as our state's richest residents.
Pump money into local NC economies since low-income workers are more likely to spend money locally.
Improve educational outcomes for low-income kids because children in families that use tax supports like working tax credits do better in school, are more likely to attend college, and earn more on average when they grow up.
Fill out the form below to join in our "Love NC, Fund NC" campaign, which includes working toward the establishment of a bottom-up tax cut through a working family tax credit.