Making sure every household has access to affordable broadband is an economic must in the modern world. This imperative has become all the more pressing as we continue to navigate a global pandemic where the ability to work remotely can provide economic security and physical safety.
Unfortunately, we failed to close digital cost divides before the pandemic arrived, leaving many low- and middle-income North Carolinians with no way to work remotely.
While only 6 percent of households with incomes over $75,000 lack broadband in the home, nearly half of the households with incomes below $20,000 don't have broadband. While some neighborhoods and rural communities lack access altogether, cost is the main barrier for many low-income households.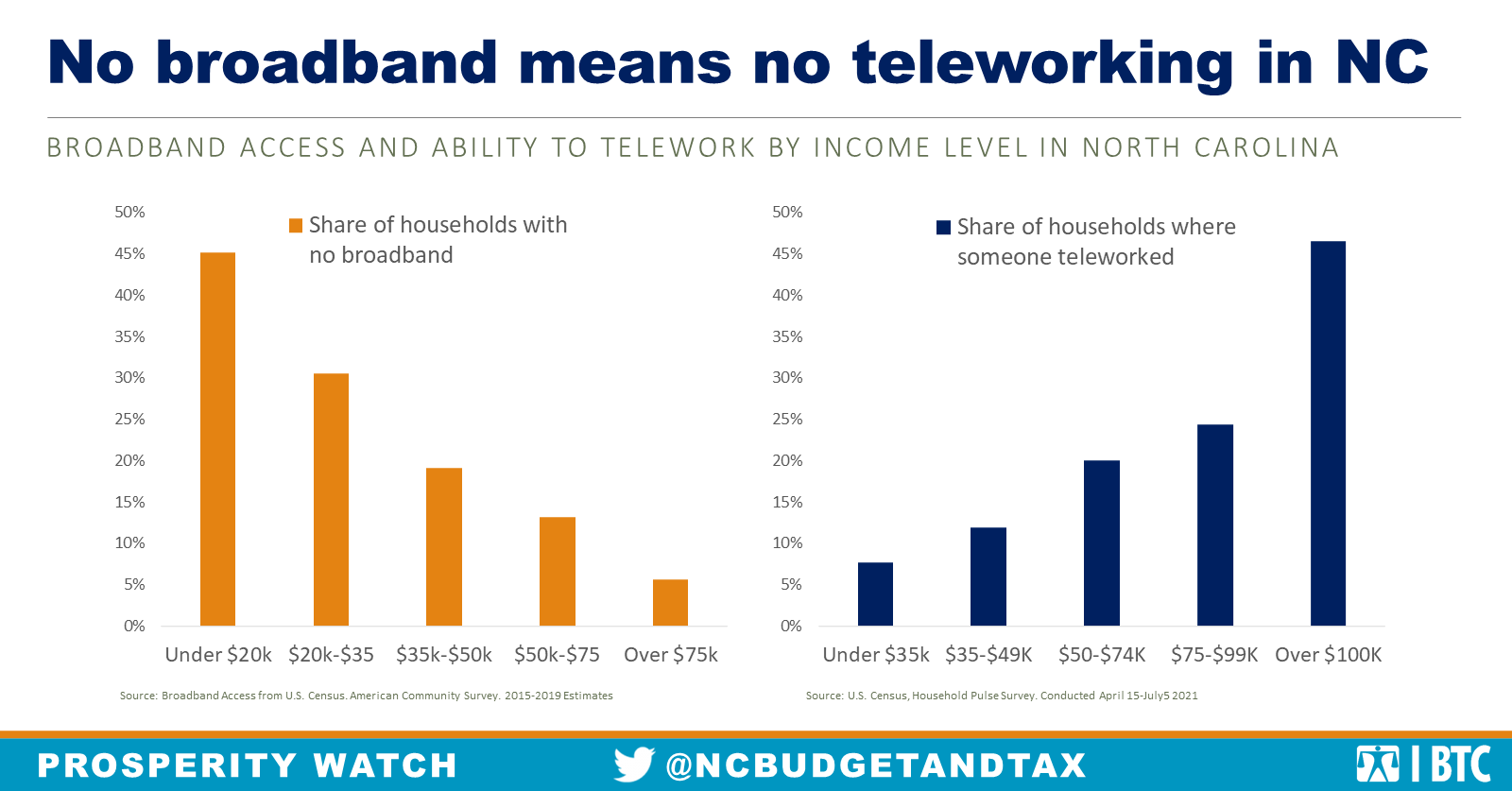 Without broadband access, remote work simply isn't an option for many lower-income workers, contributing to equally stark disparities in who is able to work from home. An estimated 700,000 North Carolinians with household incomes over  $100,000 lived in a household where someone was working remotely, or nearly half of the people in that high income group. On the other end, only 8 percent, or roughly 125,000,people living with household incomes under $35,000 could say the same.
Solving the digital divide is not the only barrier that needs to be addressed. As we discuss in a recent report, other barriers like lack of child care, transportation, and safe workspaces make it hard for many lower-income North Carolinians to stay connected to the labor force. That said, COVID-19 make remote work a key avenue to making it through the pandemic and will almost certainly leave the ability to work from home a more pressing economic imperative even when this crisis has passed.