We work to protect and enhance unemployment insurance benefits for North Carolina workers, especially those facing long-term joblessness.
Learn more about the challenges jobless workers face and our efforts to support them at our "I am a Tar Heel Worker" website.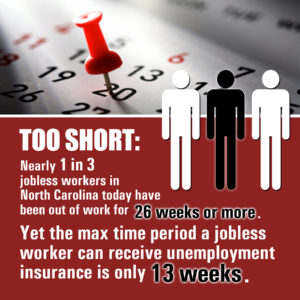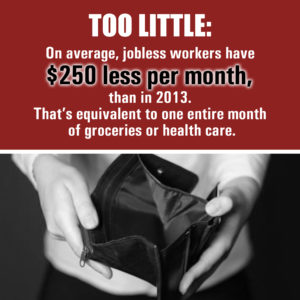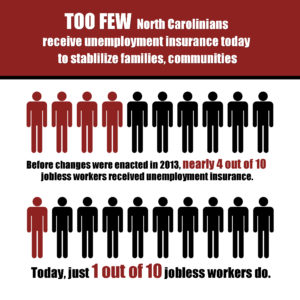 Cut Loose and Cut Off
The NC Justice Center's Bill Rowe was featured in a WRAL documentary focused on North Carolina's Unemployment Insurance, and how changes to the unemployment system left an estimated 170,000 long-term unemployed workers ineligible for federal unemployment benefits.
North Carolina's Jobless Workers
Experts
Bill Rowe
Alexandra Forter Sirota