Unemployment insurance changes needed in North Carolina
As North Carolina enters a period of economic recession brought on by the COVID-19 pandemic, it will be imperative for the state to make significant adjustments and improvements to its unemployment insurance (UI) system in order to meet the needs of the hundreds of thousands out of work across the state. At present, North Carolina UI benefits are near the bottom of the 50 states, with an average weekly benefit of $277 (and a maximum of $350) and the maximum term of eligibility capped at a nationwide low of 12 weeks (most states provide up to 26 weeks of benefits). Most troubling is that under 9 percent of unemployed workers receive UI benefits in North Carolina, a by-product of the state's limits on duration.
We work to protect and enhance unemployment insurance benefits for North Carolina workers, especially those facing long-term joblessness.
Learn more about the challenges jobless workers face and our efforts to support them at our "I am a Tar Heel Worker" website.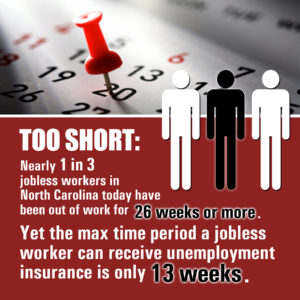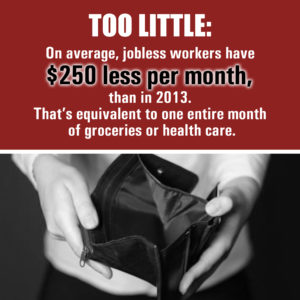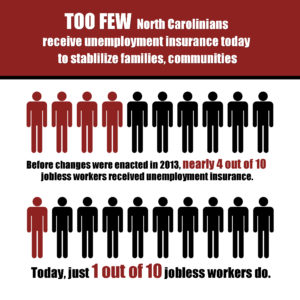 Experts
Bill Rowe
Alexandra Forter Sirota