Upcoming events!


Annual Defenders of Justice Awards Dinner! September 20 from 6 to 9 PM
Sold Out! Contact Kim-Marie McLellan at 919-986-9701 or kim_marie@ncjustice.org to be placed on a waitlist.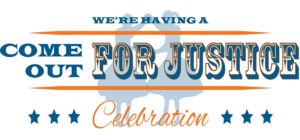 A special event on October 13th at Hickory Nut Gap Farm in Fairview from 4 to 7 PM when we will gather to honor Rev. Jasmine Beach-Ferrara with a NC Justice Center Defenders of Justice Award for her work as the Executive Director of the Campaign for Southern Equality.
To see the slideshow from our March 7th event honoring Pam Silberman, click here!