Workers' Rights Project
The Workers' Rights Project is fighting to make sure everyone in North Carolina has a quality job and the support they need when out of a job. We strive to enforce and expand policies that ensure safe workplaces, fair treatment, a living wage, and a strong safety net in times of hardship.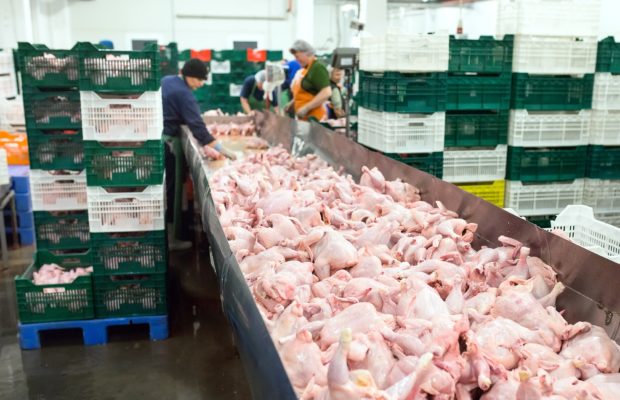 Take Action
Call on state leaders to protect NC meat and poultry processing workers from COVID-19 at work
With more than 800 confirmed cases of COVID-19 at North Carolina meat and poultry processing plants and outbreaks in at least 19 plants, it is urgent that North Carolina's leaders act swiftly to protect the thousands of workers at these plants who call North Carolina home.
Sign the petition to express our grave concerns about COVID-19 related to working conditions in North Carolina's poultry and meat processing plants.
Sign the Petition