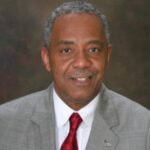 Dr. James A. Anderson was raised in Washington, D.C., and majored in psychology at Villanova University. He later earned a doctoral degree in the field of cognitive psychology from Cornell University and upon completion, accepted an appointment in the Department of Psychology at Xavier University in New Orleans. He served for 11 years as Vice Provost for Undergraduate Affairs at North Carolina Central University prior to being recruited by Texas A&M University where he took on the roles of Vice President and Associate Provost for Institutional Assessment and Diversity. He held that post until 2005 when he joined the University of Albany as Vice President for Student Success, Vice Provost for Institutional Assessment and Diversity, and Professor of Psychology. He then served as Chancellor and Professor of Psychology at Fayetteville State University beginning in 2008. There he expanded the global footprint of the university by expanding international initiatives in China, Africa, India, and Europe. These initiatives are focused on degree program completion, reciprocal program development, summer institutes, and faculty/staff residential exchanges. He also helped establish real-time, web-based academic courses that FSU students were able to share with students from China and India. Dr. Anderson has consulted with over 350 colleges and universities addressing topics such as teaching effectiveness, retention and persistence, and the assessment of student learning and diversity.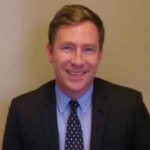 The Hon. Christopher Brook grew up in Raleigh and attended UNC for both his undergraduate and law degrees. He is currently a partner at Patterson Harkavy focusing on the areas of appellate advocacy, civil rights, and employment law. He recently ended a term on the North Carolina Court of Appeals. Governor Roy Cooper appointed him to that position in 2019, and he served through the end of 2020. Before that, he served as the Legal Director of the American Civil Liberties Union of North Carolina from 2012 through 2019. Earlier in his legal career, Chris practiced in the Raleigh office of Cranfill, Sumner & Hartzog. He then worked as a staff attorney at the Southern Coalition for Social Justice in Durham. From 2007 to 2011, Chris served as an adjunct professor at Carolina Law. Chris remains active in the community and in his time away from practicing law, he serves as the Chair of the Board of Transplanting Traditions Community Farm.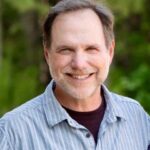 Matt Case is a Licensed Clinical Mental Health Counselor in private practice in Carrboro. He has a long history of social change work and justice-focused philanthropy, especially in the areas of economic justice, fair elections, dialogue, and access to health care. He is on the board of the Pro Bono Counseling Network and he and his wife operate ClearWind Farm, a mission-driven business offering equine-assisted psychotherapy and other opportunities for experiential learning and growth.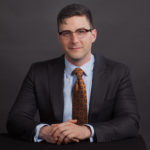 Sam Cone (Treasurer) is a Financial Consultant with Pinsker Wealth Management, an independent wealth and tax planning firm in Greensboro, NC. Sam practiced law before joining Pinsker Wealth Management. Following law school, he was a law clerk to Justice Mark Martin of the NC Supreme Court, after which he practiced in the litigation group of Irell & Manella in Los Angeles, CA. Sam is active in the community and is presently involved with several non-profits devoted to youth health, gender equality, charitable giving within the Jewish community, and other causes. Sam earned his JD cum laude from the New York University School of Law in 2008, and his BA with the highest distinction in mathematics and philosophy from the University of North Carolina at Chapel Hill in 2003. He is a member of Phi Beta Kappa, the Society of Financial Service Professionals, and the NC Bar Association.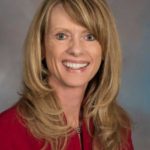 Patsy Dowling Davis is the Executive Director of Mountain Projects, an organization that touches more than 7000 lives each month, 97% of which are the working poor, disabled, elderly, or handicapped. MPI employs 130 staff members. She has held the position since 1998. Patsy graduated from Western Carolina University.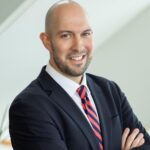 Drew Erteschik is a partner with the Poyner Spruill law firm, where he leads the firm's Government and Constitutional Litigation Practice Group as well as the firm's Appellate Practice Group. His cases frequently involve a strong policy component, and he has successfully litigated some of North Carolina's most sensitive and closely watched cases involving matters of public law. He also devotes a substantial portion of his practice to pro bono work. Drew serves on a number of boards and commissions focused on improving the quality of justice in North Carolina.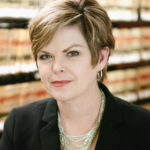 Melissa Essary (Secretary) is a Professor of Law and Dean Emerita of Campbell University School of Law in Raleigh. She teaches Employment Discrimination Law, Workplace Law, and Client Counseling. Prior to joining Campbell Law School as its dean, Essary was a Professor of Law for 16 years at Baylor University School of Law. Essary also serves as Senior Counsel to the law firm of Everett, Gaskins & Hancock. Essary is active in national roles in legal education, serving on-site reaccreditation committees at law schools around the country. In 2017 North Carolina's Supreme Court Chief Justice appointed her to the NC Commission on Actual Innocence. She has served on the NC Chief Justice's Professionalism Commission, as a Vice President of the NC Bar Association's Board of Governors, on the NC Bar Association's Strategic Planning Committee, and on various Wake County Bar Association committees.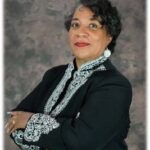 Rev. Tami Forte Logan is the Equity Missioner of Faith 4 Justice Asheville—"faith leaders in the Asheville region provoking justice for and with Black and Brown bodied people through faith and racial equity work." Her methodology is rooted in her faith, is trauma-responsive, somatic, and utilizes popular education, history, and compassionate truth-telling. Tami now resides in Spartanburg, South Carolina, and for over twenty years has advocated for and facilitated racial and economic justice in schools, nonprofits, foundations, government systems, and churches across Western North Carolina and throughout the state of North Carolina. Tami believes that confronting and interrupting white supremacy culture in all systems while cultivating collective liberation is vital in attaining justice for all.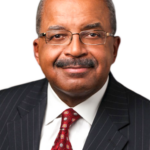 Dr. Allen Mask is well-known throughout North Carolina for his long tenure as the medical reporter and commentator for WRAL-TV/NBC News in Raleigh, where he has covered health and medical news for more than 25 years. Combining his role as a physician and journalist, he has won numerous awards for his medical stories which appear on the evening newscasts. Dr. Mask is an internist as well as an anesthesiologist. He completed two residencies: the first at Massachusetts General Hospital and Harvard Medical School and the second in anesthesiology at the University of North Carolina, where he attended both college and medical school. He practiced anesthesiology with Burlington Anesthesia Associates in Alamance County for several years. Mask is also the medical director and founder of the Raleigh Urgent Care Center, one of the oldest urgent care centers in North Carolina. In addition to his primary practice, he is also the physician for the City of Raleigh, and physician to the artists for LiveNation Entertainment.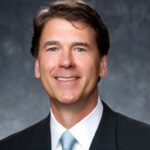 The Hon. Richard H. Moore was named Chief Executive Officer of First Bank, one of the largest community banks in the Southeast, in June 2012.  First Bank operates more than 100 branches in North Carolina and South Carolina and has been recognized by Forbes as the best bank in North Carolina. Business NC Magazine named Moore CEO of the Year in 2019 and most recently added his name to their 2021 Power List of Influential Business Leaders. Prior to joining First Bank, he was a Managing Director with Relational Investors LLC and served eight years as State Treasurer of North Carolina. While Treasurer he was named "Top Public Official of the Year" by Governing Magazine for his national leadership on corporate accountability and guidance of the state's pension fund.  Richard currently serves on the boards of the New York Stock Exchange and its affiliates. From 1995 to 1999, Moore was the Secretary of Crime Control and Public Safety in North Carolina, the state's top law enforcement position. Richard served in the NC House, representing six rural counties north of Raleigh.  He is also a former Assistant U.S. Attorney, where he prosecuted numerous federal cases in the Eastern District of North Carolina. Moore is an honors graduate of Wake Forest University and its School of Law and a former University Trustee. He also holds a graduate degree in Accounting and Finance from the London School of Economics.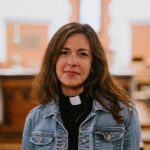 The Rev. Milly Morrow is Rector of Grace Episcopal Church in North Asheville. Rev. Morrow is charged with providing for and overseeing the pastoral care of members in times of need, including working with the lay pastoral care committee. Milly is also responsible for supporting and engaging the church in mission opportunities and creating relationships across barriers in the local and wider community. Milly is a life-long Episcopalian and is the founder and missioner for the new church plant Kairos West Community Center in West Asheville and an active member of Faith4Justice. Before ordination, Milly served as community educator, advocate, and counselor for several non-profits working with individuals, families, and communities. Milly earned a Masters in Social Work from UT Knoxville and a Masters of Divinity from Episcopal Divinity School.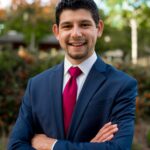 José F. Oliva serves as Deputy Chief of Staff for Guilford County Schools (GCS). Serving nearly 70,000 students, GCS is the third-largest school district in North Carolina and the 50th largest in the U.S. Before GCS, José held positions with Replacements, Ltd., and the Z. Smith Reynolds Foundation. In addition, he has served in various state and national leadership roles and boards. José earned his bachelor's degree in economics and political science from Guilford College and is a candidate for a master's of public affairs at Indiana University-Bloomington's Paul O'Neill School of Environmental and Public Affairs.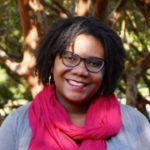 Kerrie Stewart (Co-Chair) serves as the Special Assistant to the Council on University Community, the Chancellor's advisory committee on campus diversity at UNC Charlotte. She coordinates the Chancellor's Diversity Challenge Fund, and works with the ADVANCE FADO to promote diversity within the faculty. Kerrie is originally from Louisiana and graduated from Xavier University in New Orleans. She received an MA in Sociology from UNC Charlotte, where she assisted with research on race and gender composition and academic achievement, and the impact of diversity on student outcomes. She is passionate about many social justice efforts and is active in advocacy for the well-being of women and girls.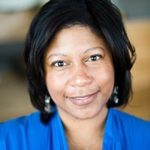 Chandra Taylor serves as a senior attorney with the Southern Environmental Law Center where she specializes in transportation and land use issues. She previously worked for the Center for Responsible Lending in Durham and the Financial Protection Law Center in Wilmington. Chandra has undergraduate and law degrees from the University of North Carolina at Chapel Hill.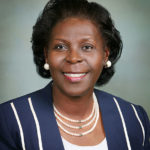 The Hon. Patricia Timmons-Goodson (Co-chair) attended the University of North Carolina at Chapel Hill, receiving a Bachelor of Arts degree in speech in 1976. She received a Juris Doctor in 1979 from University of North Carolina School of Law. In 2014, she received a Master of Laws degree in Judicial Studies from the Duke University School of Law. From 1981 to 1983, she served as an assistant district attorney for the Office of the District Attorney for the Twelfth Judicial District in Fayetteville, North Carolina. From 1983 to 1984, she was a staff attorney for Lumbee River Legal Services. She was named a District Court judge in 1984; she was subsequently elected to four-year terms as a district judge in 1986, 1990, and 1994. In 1997, she was appointed by Governor Jim Hunt to the North Carolina Court of Appeals. She retired from that court in late 2005. In 2006, Governor Mike Easley appointed her to the North Carolina Supreme Court. Upon taking her seat in February 2006, she was the first African American woman to serve on the Court. She was elected by the voters to remain on the Court in November 2006. She made it known in November 2012 that she would resign her seat before the end of the year. In 2014, President Barack Obama appointed her to the United States Commission on Civil Rights. She has served as the Vice Chair of that Commission since 2015.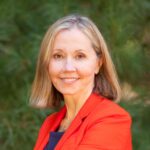 Terry Van Duyn has a BA from the University of Illinois and an MBA from the University of Connecticut. Following a successful career in data processing, Terry refocused her energy on her community, serving on several non-profit boards, including Pisgah Legal Services, the Council on Aging, and the North Caroline Autism Society.  After witnessing the draconian cuts made by the North Carolina Legislature to essential programs that support underserved North Carolinians, she decided to run for office and served three terms in the North Carolina Senate. Terry lives in Asheville with her husband Ted.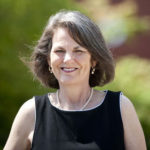 Leslie Winner is retired, previously serving as a North Carolina State Senator, Vice-President of and General Counsel for the University of North Carolina, and Executive Director of the Z. Smith Reynolds Foundation. Early in her career, Leslie was General Counsel for the Charlotte-Mecklenburg Board of Education and a public interest trial lawyer. She is the recipient of the Order of the Long Leaf Pine and currently serves as a convener and leader of the NC Leadership Forum. She received the 2016 Justice Center Lifetime Champion Award. She received the A.B. degree from Brown University and the J.D. degree from Northeastern University School of Law.