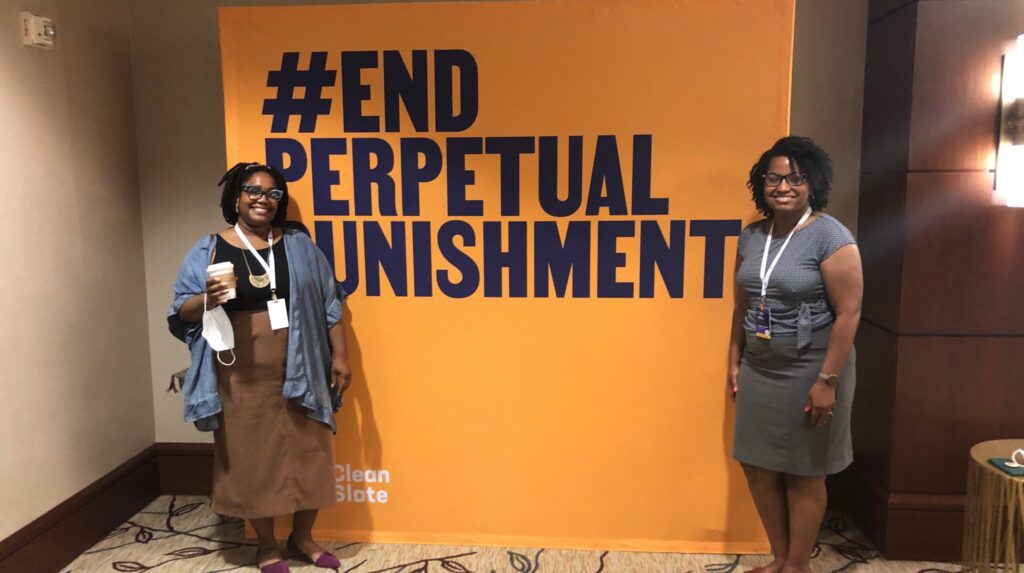 The Fair Chance Criminal Justice Project partners with impacted people, congregations, concerned community members, advocacy organizations, and decision-makers to change local and states policies and practices to make the criminal justice system more fair from arrest to reentry.
Our state's current system of incarceration and re-incarceration is eroding the safety of our communities, draining our state's resources, and failing those with criminal records, especially people of color. Our mission is to improve procedures, practices, and policies throughout the criminal justice system to treat people more fairly and to ensure people are able to reintegrate with their families and communities when exiting the criminal justice system.
We pursue our mission with five strategies:
Identify unfair procedures, policies, and practices used by public and private institutions to exclude people previously involved in the juveniles and criminal justice systems from opportunities and resources essential to prosperity.
Facilitate sustained, high-quality dialogue among and between impacted people, decision-makers, and other stakeholders regarding people's experiences entering, within, and exiting the juvenile and criminal justice systems.
Identify and raise awareness of relevant research and "best" practices, programs, and policies, especially "fair chance" models and investments in community-based services;
Provide research and technical assistance to private and public decision-makers throughout the consideration, adoption, and implementation of reforms to ensure relief reaches vulnerable communities;
Engage, resource, and take direction from a well-informed coalition of impacted people.
The NC Justice Center is a member of the NC Second Chance Alliance. Fair Chance staff work with other people and organizations in the Alliance to identify and achieve the Alliance's second chance legislative reform agenda. To learn more about the NC Second Chance Alliance, including local reentry resources and faces of reentry, visit here.
Fair Chance staff members are currently focused on helping address:
Barriers to reentry for people with criminal records
Criminalization of poverty and criminal justice debt
Racial discrimination and mass incarceration
NOTE: Unfortunately, we can neither respond to individual requests for legal assistance nor provide legal advice through this website or by email. Click here to find out who to contact for legal assistance.