Sign the thank you card to Congresswoman Adams and NC Representative Batch for leading the way on paid leave!
See

Details
Take action!
Thank Congresswoman Adams and State Rep. Batch for speaking up in support of working families and in support of policies that make our state stronger and healthier and strengthen our economy.
As we mark the 27th anniversary of the Family Medical Leave Act we knew it was always meant to be a starting point, not the stopping point. While we are grateful that more than 20 million Americans are able to take unpaid leave under the FMLA every year, we recognize that it doesn't cover all working people and the fact that it's unpaid means millions who are eligible to for the benefit can't take it because they can't afford unpaid time away from work. In fact only, 19%, of working people, and just 12% of North Carolinians, have access to paid family leave through their employer right now and less than 40% have access to paid medical leave.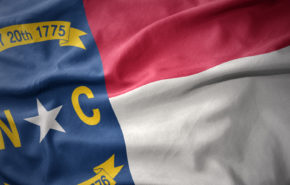 Thank your Senator for standing up for health care and a better budget!
See

Details
Take Action!
Senate Democrats have committed to sustaining the Governor's veto of a legislative budget that would have cut taxes for businesses again and, as a result, underinvestment in schools, health and our communities.
This means that the next session, which begins on April 28th, will be critical to advancing a final budget that reflects community priorities.
Take a minute today to thank Senate members who held the line for a better budget and health care for more than 500,000 North Carolinians and continue to demonstrate they are supported in fighting for a better budget for NC.