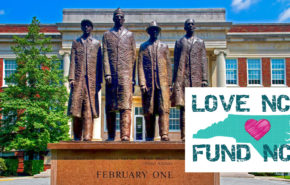 Tell lawmakers to sustain Gov. Cooper's budget veto
See

Details
Take Action!
Contact your N.C. lawmakers TODAY and ask them to sustain the veto! 
From ensuring health care access, to educating each child, and protecting our state's natural resources, our state budget is critical to ensuring that every North Carolinian and every community can thrive. This budget doesn't do that.
This budget continues tax cuts for businesses while placing a greater burden on those with low incomes. And health care can't wait for over 500,000 North Carolinians who stand to gain coverage under Medicaid expansion. It is time to ask these few to help fund the priorities that will strengthen our communities and our economy for us all.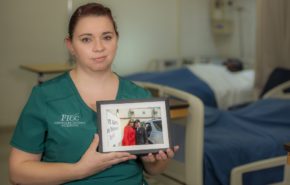 Tell lawmakers to reject Trumpcare bill that jeopardizes affordable health care
See

Details
Take Action!
The NC House Rules Committee may soon vote on a bill that would weaken health care protections for North Carolinians with pre-existing conditions, older adults, and women.
The Small Business Health Care Act (S.B. 86) would follow in the footsteps of the Trump administration to loosen restrictions on Association Health Plans (AHPs), a move that a federal judge recently said is "intended and designed to end-run the requirements of the Affordable Care Act."
Tell your legislators what's at stake if we don't Close the Coverage Gap
See

Details
Take Action!
As our state budget negotiations get underway, it is important that we keep Medicaid expansion and the families who are impacted at the center of these conversations. Sharing this video about Amanda, a veteran, and her mother Toni, who has fallen into the coverage gap,  will remind our lawmakers that the decisions they make in Raleigh have real life consequences for families across North Carolina.
Let's honor our promise to our veterans and make sure they and their loved ones have health coverage that doesn't leave them saddled with debt. Do you have two minutes to email Amanda's video to your representative?