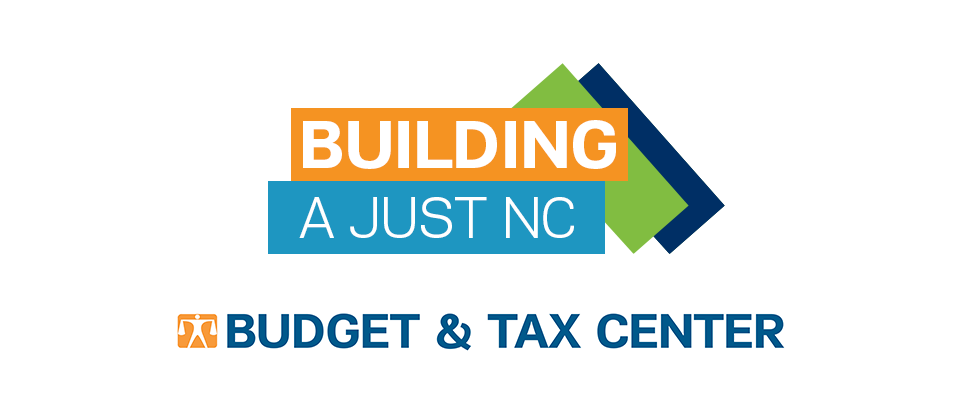 Thank you for your interest in Building a JUST NC. Stay tuned for the date of the next quarter Building a JUST NC event!
To access the recording from the call, visit this link.
To access the slides, click here.
Special Access to Talking Points on Critical Debates
Email: alexandra@ncjustice.org

Take Action
https://ncjustice.salsalabs.org/btccorporatetaxcutactionalertmay2021/index.html
Learn More about Proposed Tax Cuts
https://www.ncjustice.org/wp-content/uploads/2021/06/BTC-Fact-Sheet_HB334.pdf
The NC Justice website can be accessed here.
The Budget & Tax Center publications can be viewed here.
To stay updated on how The Budget & Tax Center's work to provide timely, accessible research and policy analysis is informing policy decisions, click here.
Please contact me, Kim-Marie McLellan, Deputy Director of Gifts and Endowments, with any questions.
EMAIL: kim-Marie@ncjustice.org     PHONE: (919)856-3185