The 
deadline

 by which NC 

Medicaid

beneficiaries can change their plans (without a special reason) is September 30, 2021.

Use the materials below to help spread the word about this deadline. 
Flyers: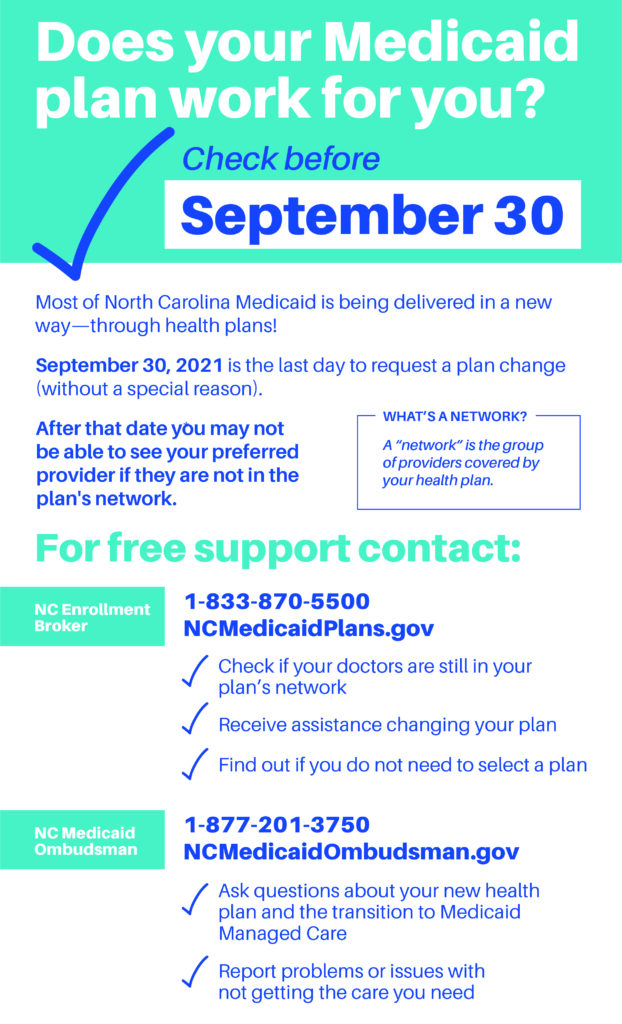 Social media posts:
Most of North Carolina Medicaid is being delivered in a new way—through health plans! Check if your doctors are still in your plan's network. Visit NCMedicaidPlans.gov
North Carolina Medicaid services are being delivered in a new way. Reminder: if you want to change your health plan, you have until September 30! Go to NCMedicaidPlans.gov today!
Social media graphics: