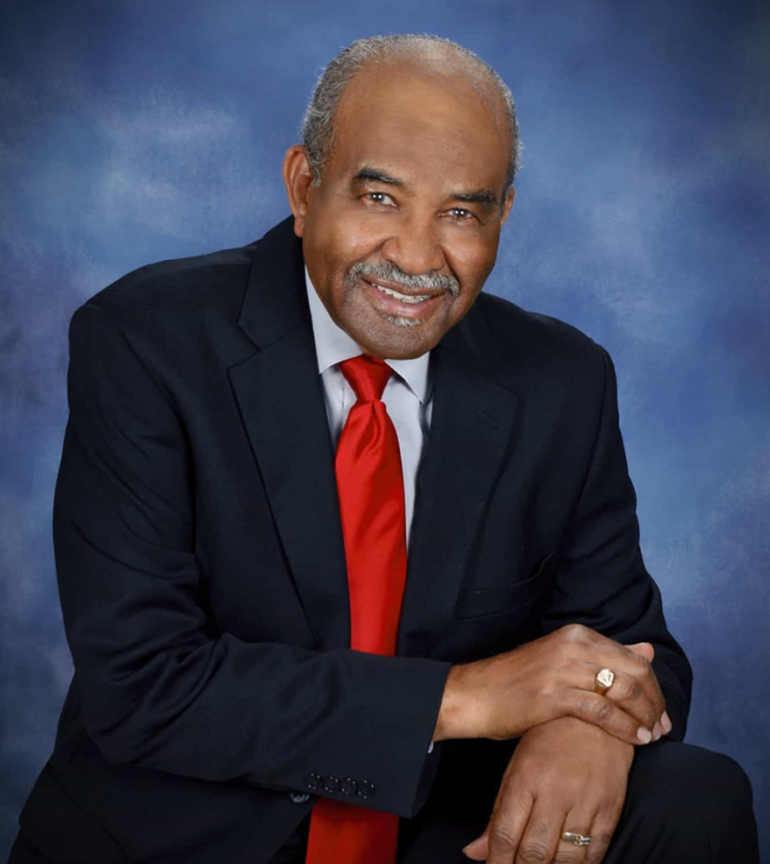 Dr. Dudley Flood, Retired
Former Educator and Administrator in the North Carolina Department of Public Instruction
Dudley E. Flood was born and reared in Winton, North Carolina. He was the eighth of nine children of Willie and Vancie Flood and is the only surviving member of that family. Since 1970, he has lived in Raleigh, North Carolina.
He began his professional career as a teacher of math, science and English at the eighth grade level. Later, he taught high school Civics and American Government and coached high school basketball and football. He then served for three years as principal of Bethel Union School which covered grades one through twelve before joining the North Carolina Department of Public Instruction as a specialist in school desegregation and race relations.
During his 21 years in the Department of Public Instruction, he earned promotions first to Assistant and then to Associate State Superintendent. After retiring from Public Instruction on December 31, 1990, he served for five years and three months as Executive Director for the North Carolina Association of School Administrators. Since April 1996, he has been a lecturer and consultant to groups through the country and abroad.
Dudley has been a Visiting Professor at Meredith College and at the University of North Carolina at Wilmington, and has taught in both the Principals Executive Program and the Assistant Principals Program under the North Carolina Board of Governors.
Dr. Flood earned the bachelors degree from North Carolina Central University, the masters degree in educational administration at East Carolina University and the doctorate degree in the same field from Duke University. He has also studied at Elizabeth City University, the University of North Carolina at Chapel and Hampton University. Dr. Flood has rendered consultant services on site to each of the 100 North Carolina counties and has rendered service to each of the 50 United States except Montana and South Dakota. He has also rendered service to Germany, Bermuda Canada and the District of Columbia. His writings have been published in more than twenty- five journals and he has written two books and co-authored two additional books.
He has received more than 350 awards for civic service. He has been presented the Order of the Long Leaf Pine Award by Governors James B. Hunt, Jr, Governor James G. martin and Governor Mike Easley. He has been presented the North Carolina Award for Public Service by Governor Roy Cooper. He a has received the Outstanding Alumni Award from both NC Central and East Carolina University, and has received the Doctor of Humane Letters from both NC Central and the University of North Carolina at Ashville.
Dr. Flood served on the Board of Governors of the University of North Carolina for twelve years and on the Board of Trustees of NC Central for six years. He currently serves on the N. C. Minority Cancer Awareness Action Team, the N C Public School Forum Board, the Dudley Flood Center Board, the Flood Group Board, The Wake Education Partnership Leadership Council, the Wake County Social Services Advisory Board and on several other boards and committees. He is an active member of Phi Beta Sigma Fraternity and of Sigma Pi Phi Fraternity. He is a member of Martin Street Baptist Church where he serves as a Sunday School teacher. For fifty- five years, he was married to the late Barbara Thomas Flood whose inspiration he credits with any success that he has experienced.