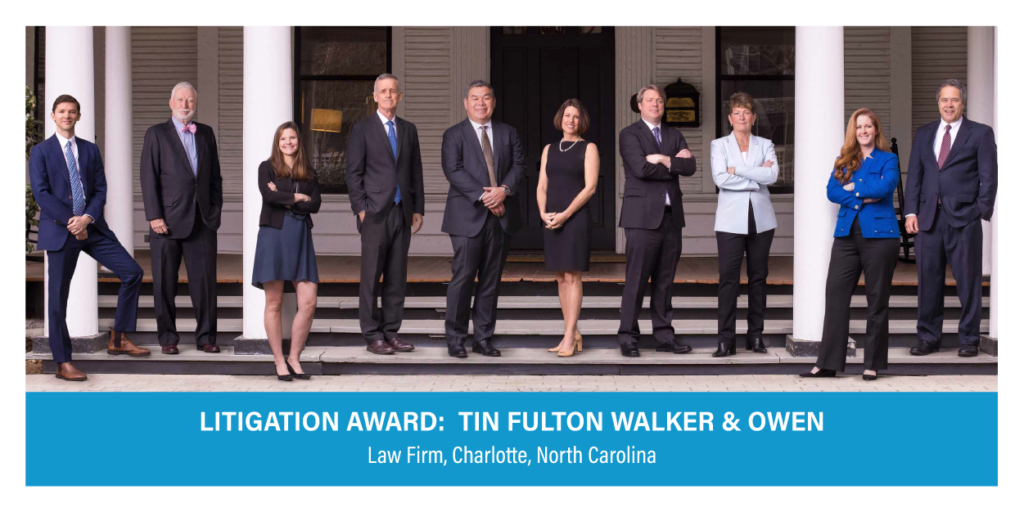 Tin Fulton Walker & Owen, PLLC
Formed in 2002, the law firm built a stellar reputation in criminal law. Beginning in 2009, it added attorneys litigating civil rights, employment, personal injury and family law. It continued to handle high-profile criminal cases, including the first Innocence Commission exoneration and leading a national task force to train lawyers in defending against the criminalization of abortion post-Dobbs. The civil attorneys overturned the state's ban on same-sex marriage, brought §1983 claims against police and jailers, brought varied claims against employers, and challenged the state health plan over changes to promised retiree health benefits.
New attorneys carry on this work, expanding the family, civil rights and personal injury practices and adding workers' compensation. The firm has sued the Raleigh police for false heroin prosecutions and no-knock warrants; the Charlotte police for kettling and tear gassing peaceful protesters; a class action over the bungled e-Court roll out's violation of defendant's rights; and, multiple successful MARs for individuals.