The economic recovery from the worst of the COVID pandemic is being hindered by a lack of equity in employment. Even as the unemployment rate for white workers fell below pre-pandemic levels, Black people looking for work in North Carolina are 55 percent more likely to be unemployed than their white counterparts due to structural barriers.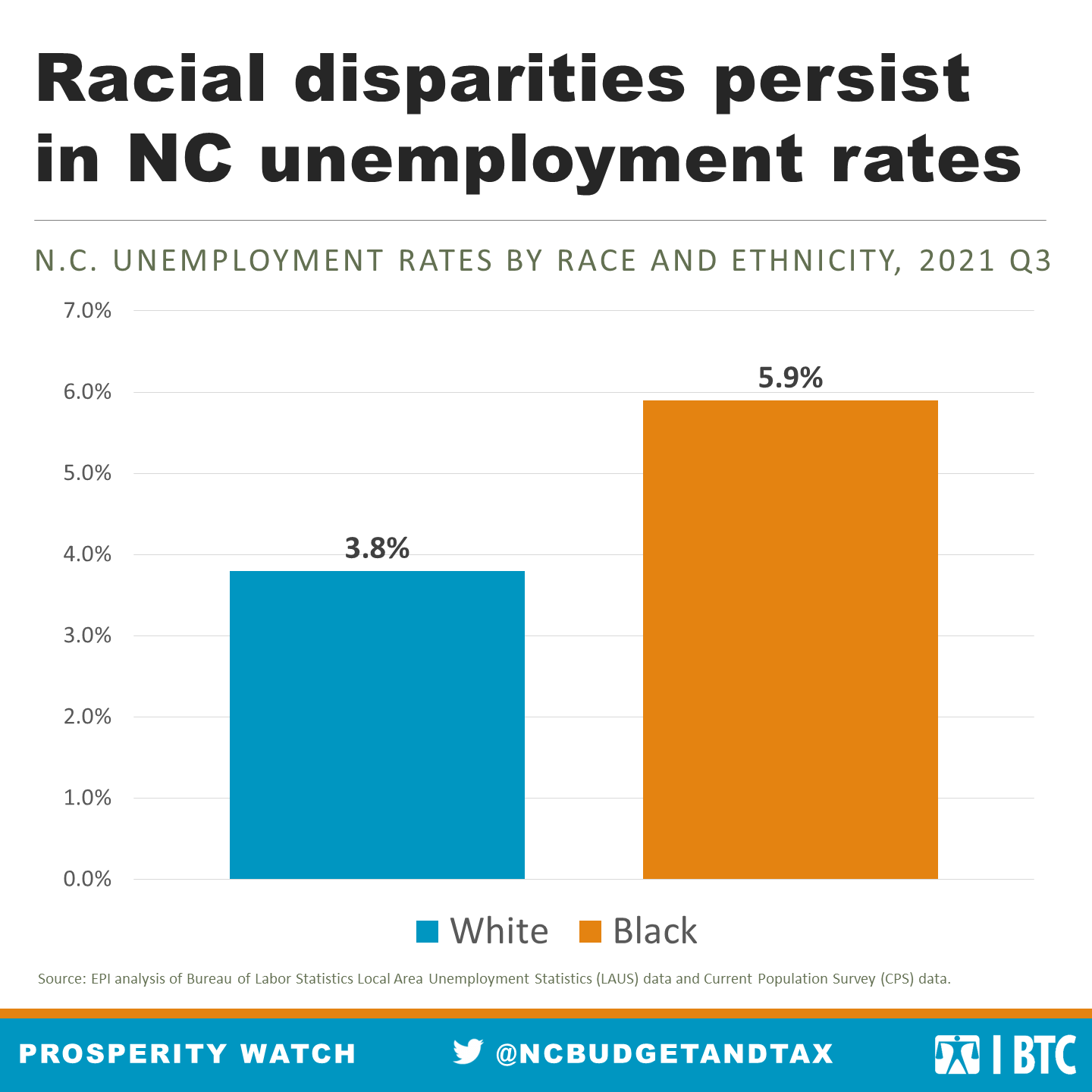 In North Carolina, the 2021 third-quarter unemployment rate for white people was 3.8 percent. For Black people looking for work, this number is nearly 6 percent. The numbers are similar at a national level, and states with large enough sample sizes report higher rates of unemployment for Hispanic and AAPI workers as well.  
Clearly, the structural barriers facing people of color such as lack of child care and reliable transportation, bias in hiring, and others have not disappeared during the pandemic. Addressing these longstanding issues would help working people and businesses, while also putting us on the path to a more resilient economic future.