Researchers from the Center on Poverty & Social Policy at Columbia University have been measuring monthly poverty rates throughout the COVID-19 pandemic. They use a supplemental poverty measure that includes all taxes and transfers, including income supports from federal COVID-19 relief such as stimulus payments and the improved Child Tax Credit (CTC) payments.
These data show just how effective cash assistance from tax credits and other pandemic relief has been for reducing child poverty, and the most recent data highlight the importance of improved CTC payments. The American Rescue Plan Act made some key — but temporary — changes to the CTC, increasing the amount of funding available to families, expanding eligibility for families with lower incomes, and changing the schedule for distributing the funds. Families are now receiving half of the funds in monthly payments that began on July 15, rather than in a lump sum when families file their taxes. The Center on Poverty & Social Policy's analysis shows that the national child poverty rate dropped from 15.8 percent in June 2021 to 11.9 percent in July after families started receiving CTC payments. The rate dropped again to 11.5 percent in August as monthly CTC payments continued.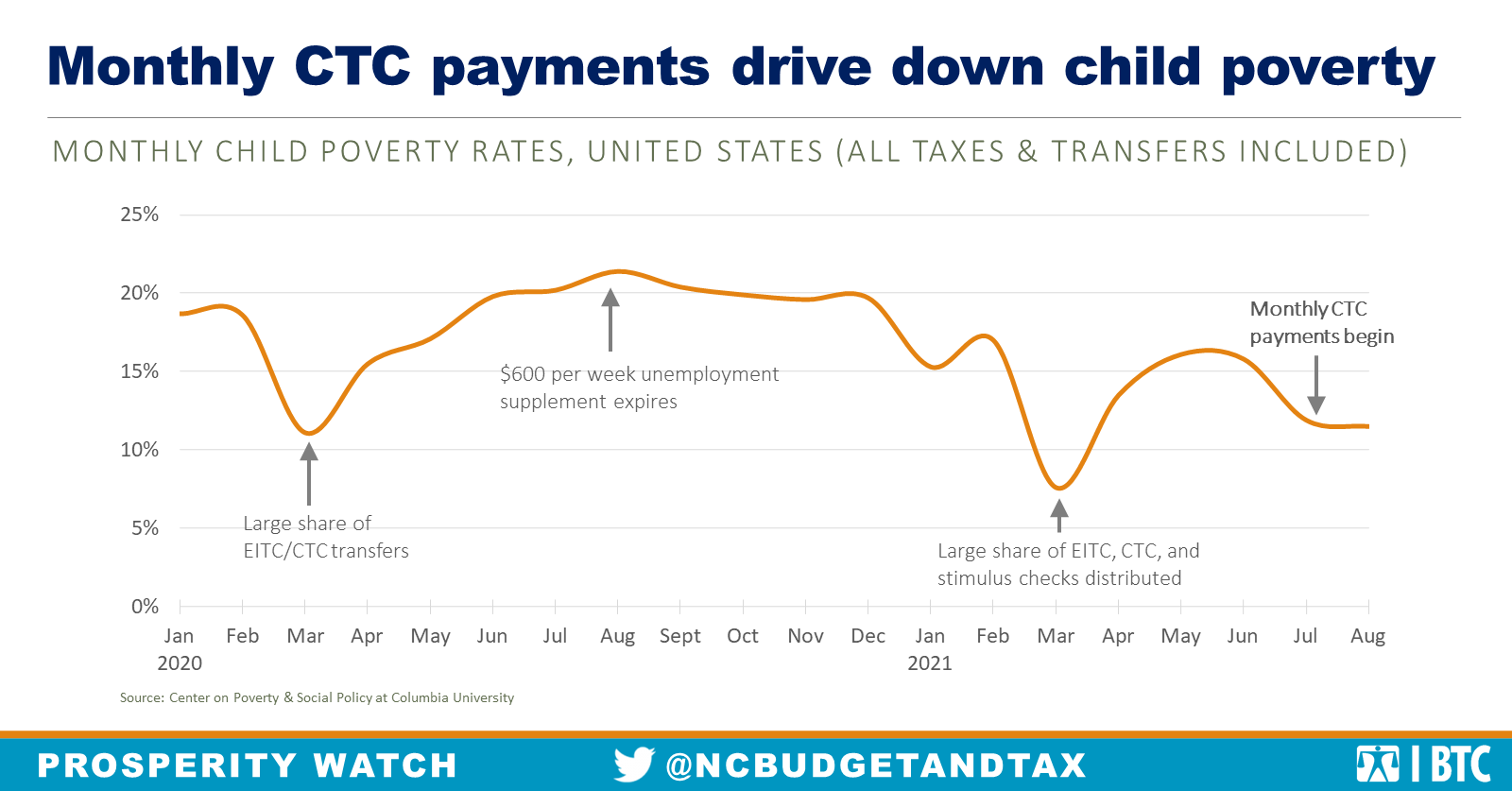 These monthly estimates provide a clearer picture of the real-time hardship faced by families across the country. Poverty rates are most often an annual measure, but research shows that short spells of poverty can have long-term consequences for children's well-being. These numbers bolster data that show food insecurity went down among eligible families after the monthly CTC payments began. These numbers also add to the wealth of evidence that cash assistance is a crucial tool for fighting poverty.