The COVID-19 pandemic has created a windfall for many of the biggest and most powerful corporations in the United States. Some of the leading household names in corporate America with extensive operations in North Carolina took in huge profits during the second quarter of 2020, even as families across the country were losing jobs and income.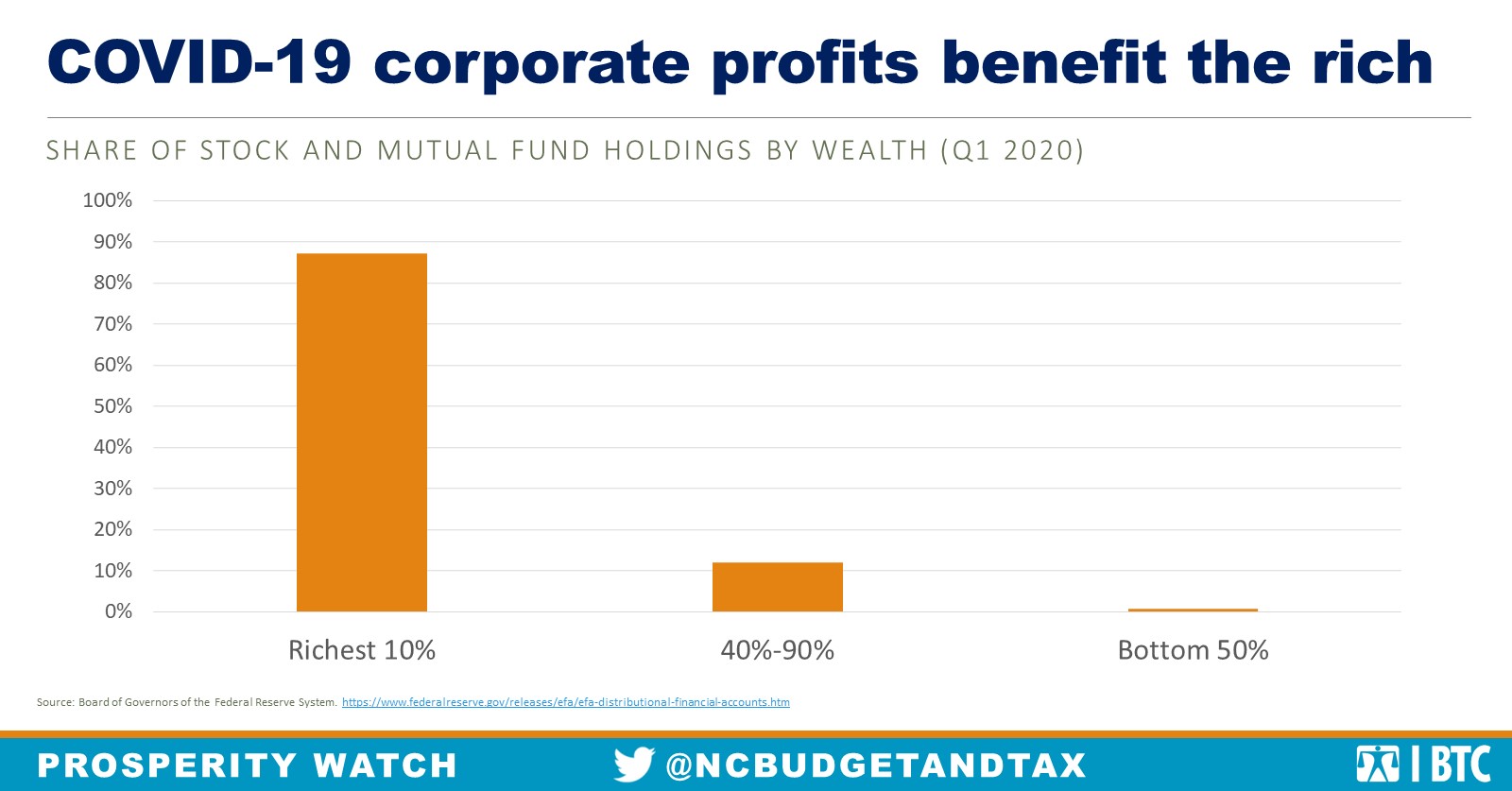 As documented in this year's State of Working North Carolina report, the corporate windfalls resulting from COVID-19 will overwhelmingly go to very wealthy households. The top 10 percent owns nearly $9 out of every $10 of that wealth, leaving just 12 percent for everyone else. The richest 1 percent of U.S. households control over half of the total stock and mutual fund wealth in the U.S. To put that in context, it would take nearly 3,600 households in the bottom 50 percent by net wealth to equal the stock and mutual fund holdings of just 1 household in the top 1 percent. The beneficiaries of these corporate profits also are much more likely to be white and older, further widening wealth gaps that existed before the pandemic.
Fixing a system that allows a few households to prosper while millions of North Carolinians are suffering will be essential to recovering from the COVID-19 pandemic and rebuilding stronger after the worst has passed.