The 2019 County Economic Snapshots use over 50 data points to paint a picture of how each county in North Carolina is fairing.
We know that communities thrive when we provide jobs and opportunities, ensure people have access to affordable housing and health care, and when we address structural barriers to equality. Over the past year, North Carolina has seen some positive movement over these measures. For example, the poverty rate in 69 counties has fallen from the previous year and the statewide unemployment rate is below pre-recession levels.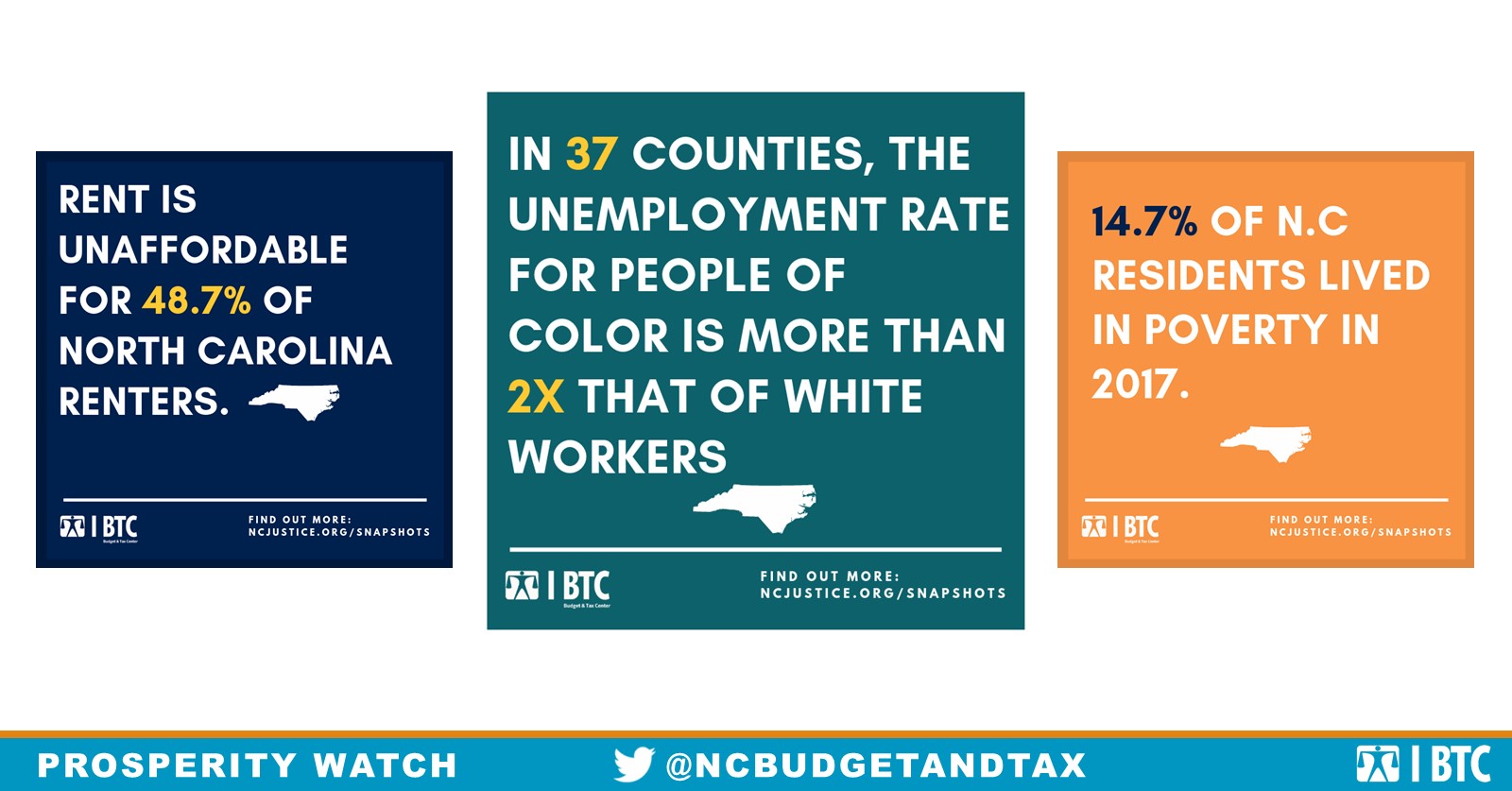 However, some communities are continuing to progress while others are being left behind. Even within counties that seem to be prospering, there are still communities that are being left out of the recovery. While we have seen the unemployment rate decrease, in at least one-third of the state's counties the unemployment rate for people of color is more than double that for whites. In 57 counties there are still more jobless workers than there are job openings and 46 counties have fewer people working today than before the recession began. While poverty has decreased overall, in 82 counties at least 1 in 5 children are living in poverty. There are 95 counties where a man with a Bachelor's degree earns more than a woman with the same level of education. Finally, wages have fallen over the past decade in 44 counties, after adjusting for inflation.
While North Carolina's economy has made nominal gains, by many measures we still have not yet recovered from the previous recession and are unprepared for the next. Factors such as slow wage growth and growing inequality, coupled with historically low public investments and regressive tax policy, prevent us from investing in ways that ensure no one is left behind.