Recessions often fall hardest on people of color. Lack of access to careers that are more insulated from economic cycles, barriers to stable employment, and a host of other long-standing economic inequalities conspire to make recessions deeper and longer-lasting for working people of color.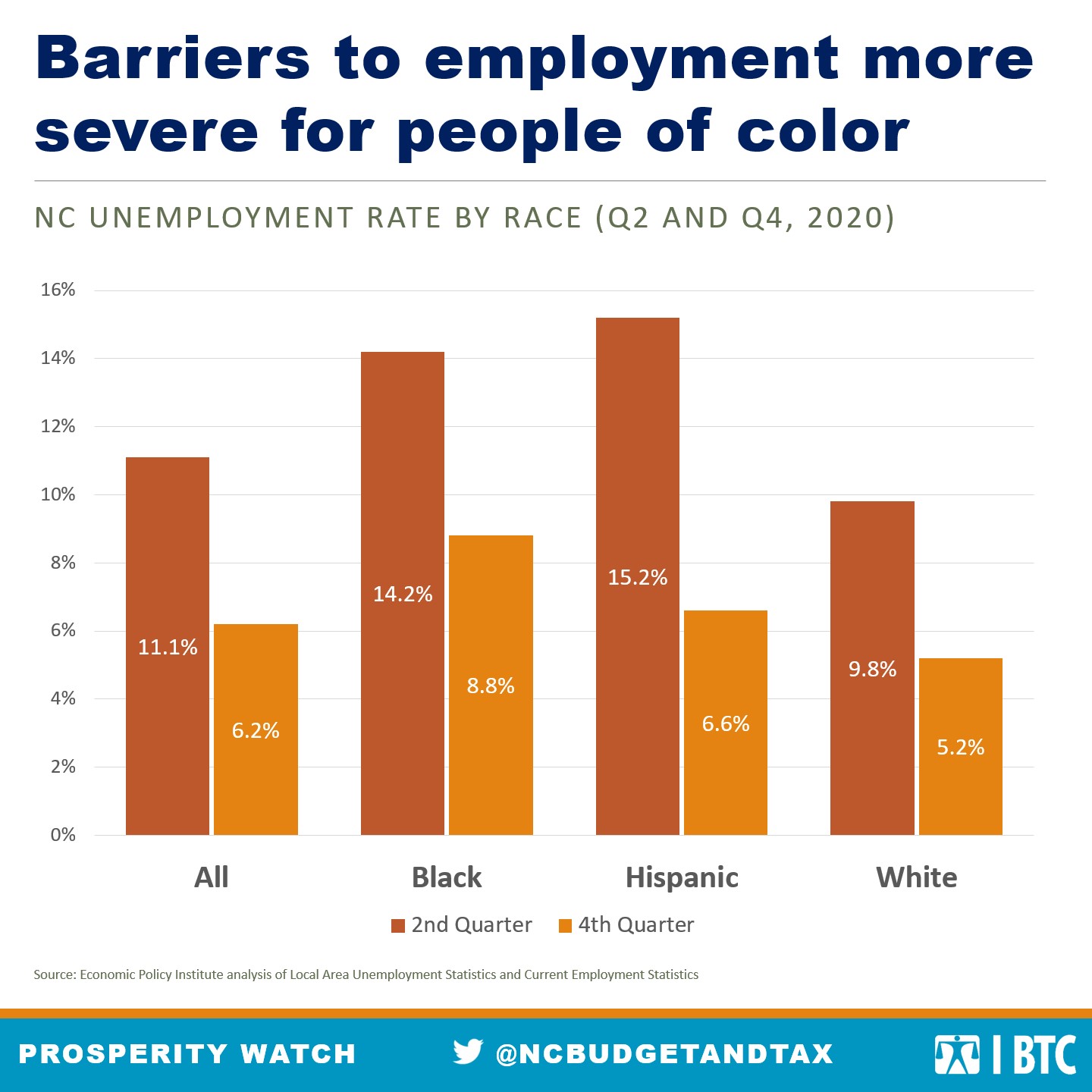 The initial wave of job losses during COVID-19 pushed Black unemployment above 14 percent, and Latinx unemployment above 15 percent, compared to less than 10 percent for white North Carolinians. The second half of 2020 saw some of the initial job losses recovered but did not erase the disparities in access to jobs. By the end of 2020, white unemployment rate had dropped to 5.2 percent, compared to 6.6 percent for Latinx workers and 8.8 percent for Black North Carolinians.
The COVID-19 recession is somewhat unique because people of color perform so much of the essential frontline work with increased risk of exposure to COVID-19, but the economic collapse still created higher levels of unemployment than for white North Carolinians. Continuing on the same path increases the likelihood of repeating one of the worst realities of the last cycle where the recession effectively lasted years longer for people of color than white North Carolinians.