Far too many North Carolinians are caught in the vice of rising rents and stagnating wages. The most recent American Community Survey found nearly half of renters in North Carolina spent more than 30 percent of their monthly income on housing, the threshold that experts define as "cost-burdened". The problem exists across North Carolina but is particularly acute in some communities. Households forced to spend so much of their income on housing often face painful choices like going hungry, cold, or falling behind and eventually being at risk for homelessness.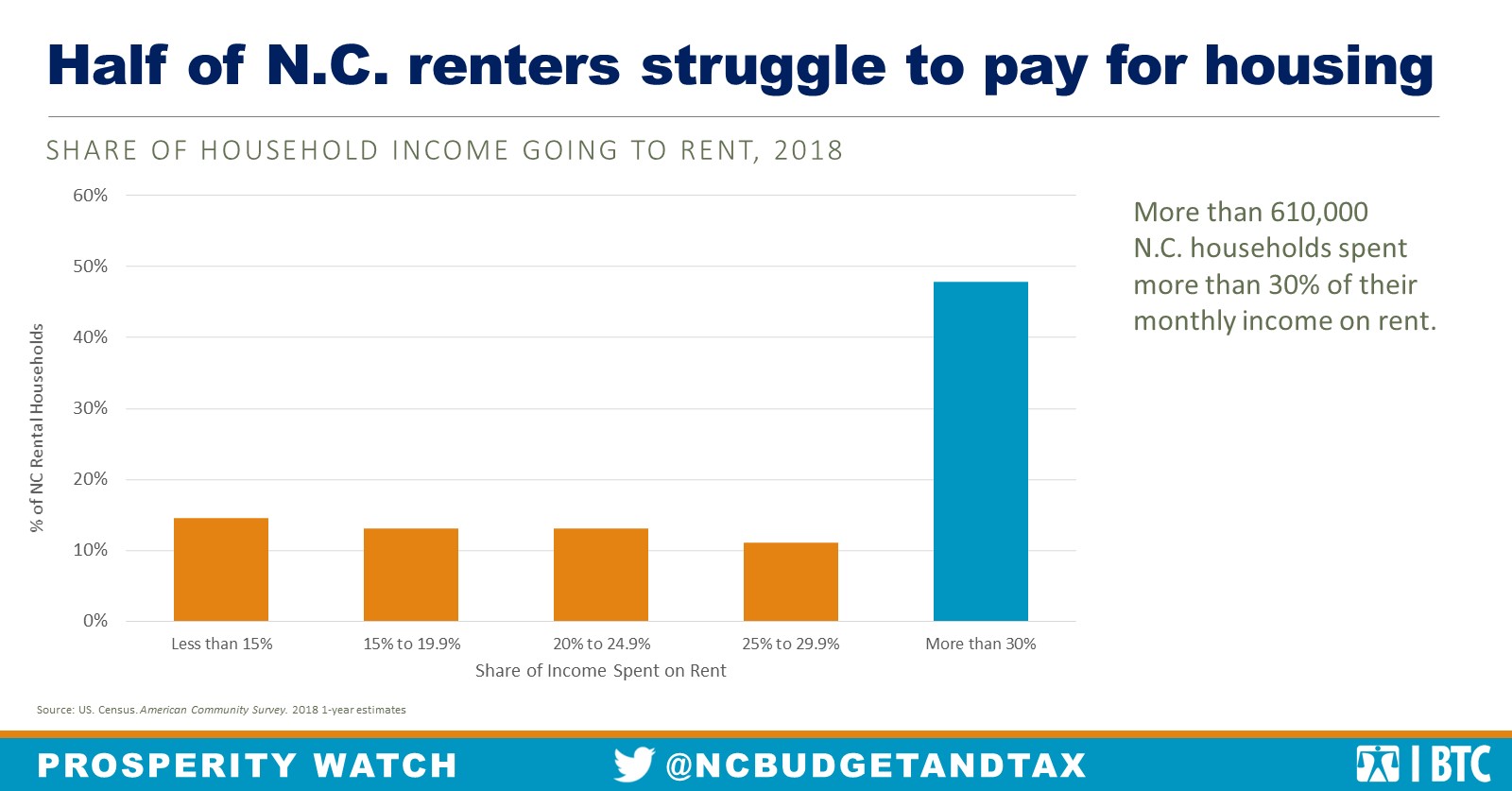 With incomes stagnant and prices skyrocketing in many communities, over 43,000 more North Carolina households spent at least 30 percent of their monthly income in 2018 than was the case at the beginning of the past decade. As a result, over 610,000 North Carolina households were rent-burdened in the most recent survey and almost half a million renters spent over 35 percent of their income to keep a roof over their heads, making it nearly impossible to achieve any measure of economic security.
These aren't just numbers; they reflect an everyday lived crisis for families across our state. An economy that leaves so many North Carolinians behind isn't working.